20 Romantic Escapes for Valentine's Day
|
If you are looking for a destination to  have fun and spend some quality time with your Valentine, check out the following 20 romantic weekend escapes that you can head to. These weekend romantic escapes have been chosen on the basis of their location, distance from the hub, history and uniqueness.
Romantic getaways from Hyderabad
1. Hampi: Approximate 370 km, Hampi makes for a sweet romantic getaway where you can spend time exploring the ruins of the Vijayanagar empire and taking a coracle ride on the Tungabhadra.
2. Badami: 413 km away, this this is the site of the 6th-7th century Brahmanical and Jain cave temples. Cut out of solid rock, these temples are a sight to behold. There are four cave temples connected with each other with a flight of stairs.
3. Gokarna: Situated along the Arabian Sea, Gokarna, 630 km appeals to couples looking for a romantic beach getaway.
4. Panchgani: This lovely hill station in Maharashtra is 550 km from Hyderabad. It is known for its scenic beauty and Raj era cottages that offer comfortable accommodation options in Panchgani.
5. Goa: No matter what is the occasion, Goa is a go to destination for any celebrations. Take a stroll on the soft sandy beaches, sit back at a shack, eat, relax and make your Valentine's Day trip memorable.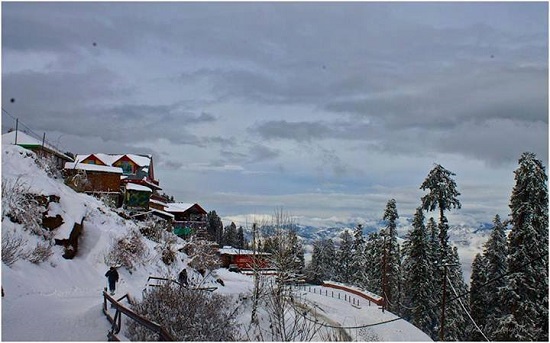 Romantic getaways from Bangalore
1. Kabini: Located at a distance of 200 odd km, Kabini beckons couples who love nature and outdoor activities. There are plenty of things to do and there are quite a few good resorts that are eager to make your stay comfortable and memorable.
2.Yercaud: Just by driving 230 km  south of Bangalore, you can reach Yercaud, a scenic hill station in Tamil Nadu. Not very crowded, you can have some really heart to heart and peaceful conversations here.

3. Coorg: It is a popular weekend getaway from Bangalore and if you are yet to visit this luxurious holiday destination, this is the time. Coorg is 260 km from Bangalore.
4. Pondicherry: Looking for a slice of French culture in India, Pondicherry (now Puducherry), 320 km away, is an excellent place to visit. It has beaches, architecture and food that you'll cherish.
5. Munnar: The picture postcard destination in Kerala, Munnar is close to 500 km from Bangalore. With colonial era bungalows, tea plantations and mist laden hills, Munnar has romance in the air.

Romantic getaways from Mumbai
1. Matheran: Hardly 100 km away from Mumbai, Matheran is famous for its scenic beauty and unpolluted ambience. It is an eco-friendly destination that was developed by the British in 1850.
2. Nashik: At the outskirts of Nashik, you can visit Sula Vineyards, which is perhaps India's most popular and most accessible winery. For wine lovers, Sula Vineyards is an enjoyable side trip from Mumbai. Not too from the winery is their Beyond Vineyard Resort, which has a beautiful setting. It is highly recommended for a romantic rendezvous.
3. Goa: Close to 600 km away, Goa could be an obvious choice. And there are more than a thousand reasons you may find to choose Goa as a Valentine day escape.
4. Udvada: This may sound a very unusual destination in this list and in fact it is! One of the holiest places of Parsis in India,  Udvada is home to the most famous Iranshah Atash Behram, the sacred fire temple of Parsis. Go here for solitude and to experience Parsi culture, food and heritage.
5. Ganapatipule: This is no secret to Mumbaikars. Located 320 km from Mumbai, Ganapatipule has a beautiful beach and a few ancient temples.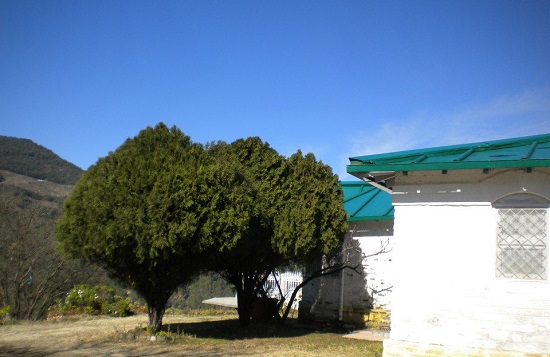 Romantic getaways from Delhi NCR
1. Neemrana: Approx. 100 km from Delhi off the Jaipur Highway, Neemrana Fort, a heritage property run by Neemarana Hotels has a perfect setting for a romantic escape.  

2. Surajkund: I would not have recommended this had it not been the site of annual Surajkund Craft Fair (1-15 Feb). It is a good time to visit or best book a night at Vivanta by Taj Surajkund or The Claridges or Express Sarovar Portico to make the the best use of your Valentine Day weekend.
3. Ramgarh: Not the one depicted in 'Sholey' (movie). It is some 30 odd km off the Nainital route in Uttarakhand. Great for couples who want an offbeat destination in the Himalayas. Ramagarh Bunglows run by Neemrana Hotels is an excellent stay option.
4. Agra: Immortalised as the city of love, Agra makes for an obvious choice as a love getaway from Delhi NCR. You can club Agra with Mathura-Vrindavan, the birth place of the most romantic of Hindu deities – Lord Krishna.
5. Narkanda: Close to 500 km from Delhi, Narkanda is strictly for couples in love with mountains and looking for adventure.
Other Romantic Destinations you can visit
1. Khajuraho
2. Udaipur
3. Manali
4. Nainital
5. Mussoorie
If there is any exciting destinations that I have missed, please add in the comments below!
You might also like:
India's Top 5 Romantic Escapes
10 Romantic Getaways You Didn't Know about