Tirupati is believed to be one of the holiest pilgrimage sites in India which is located at the foot of Seshachalam hills in Chittoor district, Andhra Pradesh. Tirupati is famous for Sri Venkateswara Temple that sits atop one of the the 7 peaks of Tirumala Hills, attracting scores of pilgrims from around the country and the world.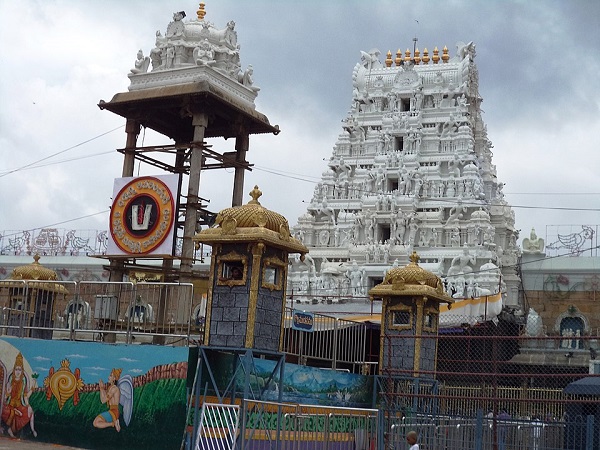 Places to see in Tirupati
If you are travelling to Tirupati don't leave before you visit:
Tirumala Temple
• Sri Padmavathi Ammavari Temple
• ISKCON Tirupati
• Sri Govindarajaswami Temple
• Kapila Theertham
• Srivari Mettu
• Kanipakam
• Talakona Waterfall
• Silathoranam
• Papavinasam Theertham
• Sri Prasanna Venkateswaraswami Temple
Things to do in Tirupati
The tourism of Tirupati revolves around vast nature reserves and Hindu temples. It is a home to Asia's second largest zoo which makes it the best spot for flora and fauna lovers. The Tirumala Venkateswara Temple is a major attraction. Everything about Tirupati be it the heavily adorned idol, mad rush or the fascinating aura around the deity is simply alluring.

Nearby Places:
• Chandragiri (11 km) famous for Chandragiri fort.
• Horsley Hills (1200 meters above the sea level) is located on the southwest border of Andhra Pradesh.
• Kailasakona Waterfalls( located in Nagary Valley)
• Chennai (109 km)
• Yelagiri (146 km)
• Pondicherry (196 km)

Travel Bytes
Where: In Andhra Pradesh, located in Chittoor district (267 km away from Bangalore)
When: All around the year.

Nearest Airport: Chennai airport.
Nearest Railway Station: In South Central Railways Tirupati is a major junction.
Nearest Bus Stand: APSRTC Tirupati Bus Station