A Biker's Guide to Hemkund Sahib
|
First, Hemkund Sahib Route
It really depends from where you are planing your bike trip to Hemkund Sahib. Most bikers traveling from Delhi, Gurgaon and Noida take the most popular route (NH – 58) via Meerut, Haridwar and Rishikesh to reach Hemkund Sahib. However, that's not the only route to the holy shrine located in Chamoli District of Uttarakhand, and in fact bikers can explore other less popular but scenic and low traffic routes.
Pic Credit: Flickr/Abhishak Bhardwaj
If you want to avoid the crowded roads and traffic that plague the Delhi-Haridwar Highway and then also want to avoid half of the traffic that makes its way to Char Dham Yatra from Haridwar – Rishikesh. Try this route:
Delhi – Meerut – Mirapur – Bijnor -Najimabad – Kotdwar – Satpuli – Pauri – Srinagar – Rudraprayag – Karnprayag – Chamoli – Joshimath – Govind Ghat.

There is not much a difference (10-15 km) between the two routes (via Haridwar – Rishikesh and via Kotdwar-Pauri) in terms of distance but traffic wise there is a huge difference. This route really works, if you leave early morning from Delhi, that way you do not have to take the Meerut bypass as traffic is negligible.
There are quite a few dhabas on this route, however all of them are not so great especially when it comes to clean toilets. Most of them have make-shift toilets, which may upset you if you are travelling with family in particular.  As compared to NH 1 (Delhi – Chandigarh route), which boasts of 'havelis' and 'McDs' and other well-known food chains, the Delhi-Kotdwar route has hardly any decent pit stop.
The only decent  place to eat I came across on Delhi- Kotdwar road is Vyanjan Vatika Meerut Road. Though food is decent, the toilets though are very neat and clean.
If you want to enjoy the scenic beauty of Garhwal, try this route to Hemkund Sahib. The route is very scenic once you cross Dugada and start the ascent. A word of caution: never be in a hurry when you are riding/driving in the hills. Respect the road and your fellow drivers. The condition of the road is very good barring a few odd stretches. Satpuli is mid-way between Kotdwar and Pauri, it is dusty and over crowded as most private buses stop here for refreshment. My suggestion: give it a miss. Stop at one of the secluded dhabas either before or after Satpuli. Unlike the dhabas in the plains, eateries in the hills serve basic fare.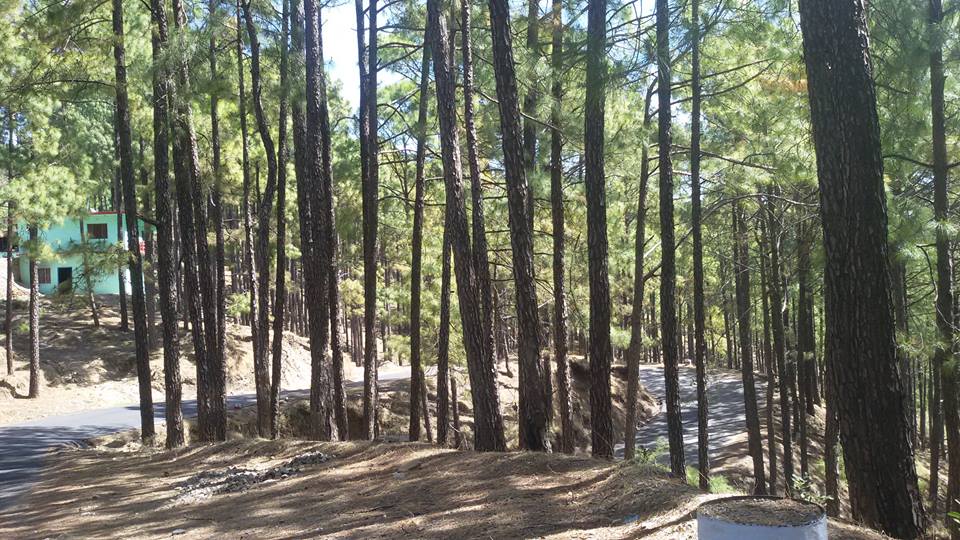 It generally takes 3-4 hrs to reach Pauri from Kotdwar, which is a distance of 100 odd kilometers. From Pauri to Srinagar is around 30 km. Once you reach Srinagar, you join the NH 58 that'll take you to Badrinath, in your case to Hemkund Sahib.
If you are adventurous, don't miss the Valley of Flowers, which is a slight de-tour on route to Hemkund Sahib.
Hemkund Sahib distance from popular cities in North India
Delhi to Hemkund Sahib Distance: 516 km
Dehradun to Hemkund Sahib Distance: 310 km
Rishikesh to Hemkund Sahib Distance: 272 km
Chandigarh to Hemkund Sahib Distance: 475 km
Hemkund Sahib Distance from Jalandhar: 617 km
Hekund Sahib Distance from Ludhiana: 556 km
Best time to visit Hemkund Sahib
Since Hemkund Sahib is open for only 5-6 months in a year, you can visit here from May to October. The best time to visit Hemkund Sahib is from May to early June and then Late August to October. This way you could try to avoid the rains but you can't be sure about it.
Major towns to repair your bike and car en-route to Hemkund Sahib
On Kotdwar – Pauri – Srinagar route: Kotdwar, Satpuli, Patisen, Pauri and Sringar
On – Srinagar – Rudrprayag – Joshimath route: Srinagar, Rudraprayg, Karnprayag, Chamoli and Joshimath
If you have explored any uncommon route to Hemkund Sahib or have any interesting information to help fellow travellers, heading towards, Badrinath and Hemkund Sahib please let us know in the comments below.