International Kite Festival: Patangbazi in Uttarayan
|
Come New Year and Gujarat gets ready to host its first festival of the year – International Kite Festival. The kite festival coincides with Uttarayan, which is celebrated every year on 14th January, also known as Makar Sankranti in other parts of north India, Pongal in Tamil Nadu and Bihu in Assam.
On Uttarayan or Makar Sankranti Sun travels from Southernmost point (Dakshinayan) to the northernmost point.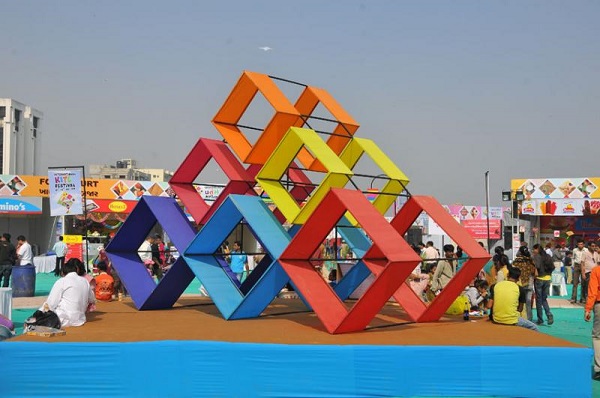 Pic Credit: Gujarat Tourism
Uttarayan is celebrated across Gujarat, with kite-flying in various cities including Ahmedabad, Surat, Vadodara, Rajkot, Nadiad, among others. The International Kite Festival is held in Ahmedabad from 10th to 14 Jan 2016.
If you are in Gujarat or planning a visit to Gujarat, the best place to enjoy Kite Festival is the Sabarmati Riverfront or the Ahmedabad Police Stadium in Ahmedabad where people throng to see the sky filled with thousands of kites during the Kite Festival.
During the festival week, you'll find yourself jostling with kite buyers and sellers. In the heart of Ahmedabad, there is one of the most famous Kite markets – Patang Bazaar, which during the festive week opens 24 hours a day with buyers and sellers negotiating and buying in bulk.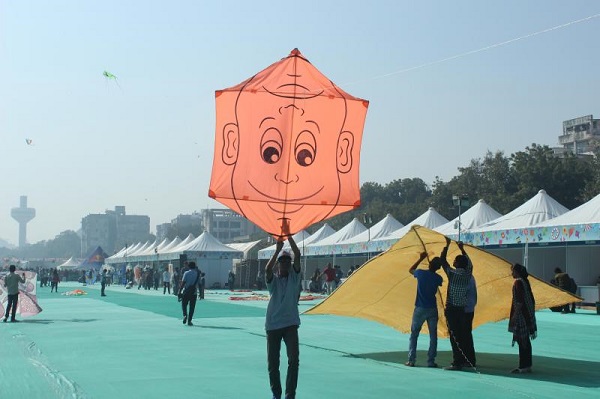 Pic Credit: Gujarat Tourism
If you want to know more about kites, take time out to visit the Kite Museum, which is located at Sanskar Kendra in Paldi area of Ahmedabad. It was established in 1985, which has a numerous collection of unique kites.
International Kite Festival 2016 Schedule by Gujarat Tourism
1. Surat and  Rajkot – 8th January 2016
2. Vadodara and Bhavnagar – 9th January 2016
3. Ahmedabad – 10, 11 January 2016 (at Riverfront)
4. Ahmedbad, Bhuj and Porbandar – 12 January 2016
5. Ahmedabad, Modhera and Khambhat – 13 January 2016
6. Ahmedabad – 14 January 2016 (at Pol)