On the Tiger Trail in Central India
|
If there is a region in India that offers endless possibilities of taking an extensive holiday in the wild, it is none other than Central India. This region in the centre of India is country's top tiger-spotting destination for wildlife enthusiasts from around the world. With more than 300 tigers, the region plays a dominant role when it comes to choosing a destination for a tiger safari and wildlife vacation in India. Here are some of the popular wildlife parks in Central India that a traveller interested in wildlife can visit: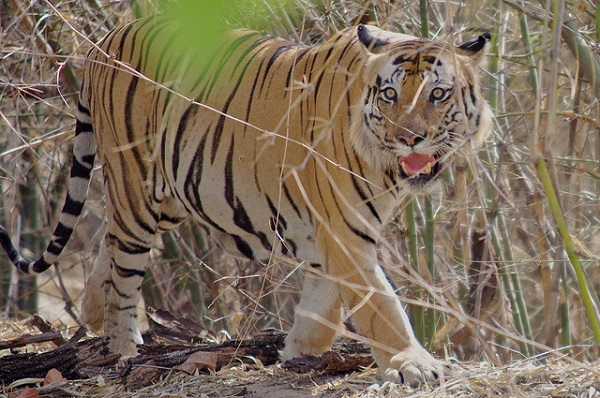 Tadoba Andhari Tiger Reserve
This Tiger Reserve is located in Maharashtra's Chandrapur district. Spread over an area of 625.4 square kilometers, Tadoba Andhari Tiger Reserve is punctuated by the Tadoba Lake, a tranquil buffer between the park's forest and the extensive cultivated fields. This perennial water body is home to mugger crocodiles and is a huge magnet for avifauna.
Pench National Park
Located in Madhya Pradesh's Seoni and Chhindwara districts, Pench National Park is accessible from Pauni on NH 7, which lies close to Nagpur. Tourist access into the park is via the Turiya and Karmajhiri gates. The top attraction here is of course the tiger.
Kanha National Park
Kanha is one of the biggest game parks in Madhya Pradesh. The park lies in the Mandla and Balaghat districts of Madhya Pradesh. The landscape is marked by lush forests of Sal and bamboo, grassy meadows and plunging ravines. This setting is said to have inspired author Rudyard Kipling's famous Jungle Book. One of the most important conservation projects here have been the revival of the region's barasingha or swamp deer population, which was facing extinction.
Bandhavgarh National Park
Bandhavgarh is one of India's most venerable tiger terrains renowned for having the highest density of tigers in the wild. Located in Umaria district of Madhya Pradesh, the park attracts visitors from all over the globe for its famous tiger safaris, which can also be enjoyed on elephant back. Bandhavgarh is also highly reputed for its biodiversity making it a botanist's delight.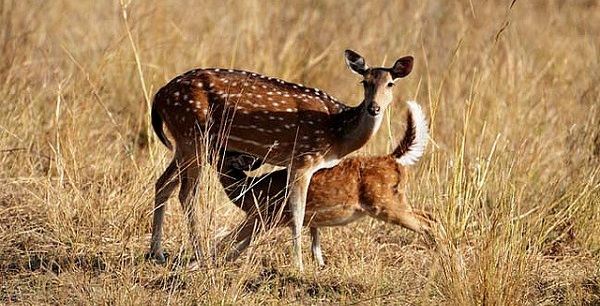 Nagzira Wildlife Sanctuary
This wildlife sanctuary is located between the districts of Bhandara and Gondia in Maharashtra. Its ancient forests are home to tiger, bison, sambar, nilgai, chital, wild boar, sloth bear and wild dogt.
Melghat National Park
Melghat National Park falls in the northernmost expanse of Amravati district along the border of Madhya Pradesh in Satpura ranges. The area is also known as a raptor country.