Top 5 Tourist Places to Visit in Uttarakhand
|
Though there are a number of tourist destinations in Uttarakhand that a traveller may choose to visit but here are the top five tourist places that are most popular among tourists.
Blessed with towering mountains, holy shrines and natural beauty, Uttarakhand makes for a beautiful holiday destination. Whether you are an adventurer, a leisure traveller or someone in search of spirituality, Uttarakhand is the place you should visit. The people here are simple, friendly and helpful. It is peaceful and a safe destination that you can explore on your own.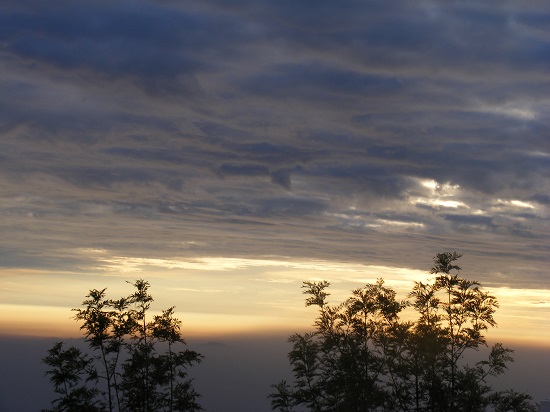 If you cover these five destinations, you can claim to have seen Uttarakhand. The state  of Uttarakhand is generally divided into two regions – Garhwal in the north and Kumaon in the south.
Top 5 Tourist Places in Uttarakhand
1. Haridwar & Rishikesh
Easily accessible from Delhi by train or bus, Haridwar is considered the gateway to the Garhwal Himalayas. It is the site of Kumbh Mela and a destination where people come to take a dip to wash away their sins in the holy waters of the Ganga. Rishikesh, 25 km further up from Haridwar is the place that brims with ashrams and yoga centers. Rishikesh, regarded as the yoga capital of the world and came to limelight when Beatles visited the town in 1968.
2. Corbett National Park
Jim Corbett National Park is the oldest park in India that was established in 1936. Back then it was known as Hailey National Park, which was established to protect endangered Bengal Tiger. Located in Nainital district, the park is about 300 km from Delhi. Corbett National Park is a good place to be in the company of nature and watch wildlife in its natural habitat. The park is home to a large number of animals, which include the Bengal tiger, leopard,  barking deer, elephant, sambar, hog deer and chital.
3. Nainital
Come summer and hordes of tourists from the plains of India make a beeline to cool climes of Nainital. A popular hill station and honeymoon destination, Naintal is also known as lake district with multitude of lakes in the area. The Naini Lake in Nainital is ringed by hills and presents a picturesque sight.  Boating is the most popular activity that tourists indulge in. If Naintial gets too crowded in summer, you may choose to visit  Bhimtal , Sattal and Naukuchiatal, which are equally beautiful minus the hustle bustle of Nainital. Nainital can easily be reached by road or rail. The nearest railway station is Kathgodam.
4. Mussoorie
Another most popular hill station in Uttarakhand is Mussoorie, which brims with tourists both in summer and winter. At 2000 meters above sea level, It is the charm of snow that brings travellers here in winter. And in summer, people come here to take a break from the scorching heat of the plains. Mussoorie is about 275 km from Delhi. Nearest railway station to Mussoorie is Dehradun.
5. Badrinath
The holy shrine of Badrinath is among the char dhams of India (the four pilgrimage places), the other three include Rameswaram in the south of India, Dwarka in the west of India, and Puri in the east of India. It is also one of the char dhams of Uttarakhand. Situated on the banks of the Alaknanda river in Chamoli district of Uttrakahand, Badrinath Temple is dedicated to lord Vishnu, who is worshiped here in the form of Badri Naryan. Badrinath is approximately 300 km from Haridwar, the nearest well connected railway station.